August 31, 2021
The Owl 8/17/21
ISP in the News
In case you missed it, KOIN TV visited our summer camp for our Japanese Field Day tradition! You can check out the segment here:
Wednesday Early Release Days
As a reminder, Wednesdays are Early Release Days. This will mean that dismissal begins at 2:00pm on Wednesdays instead of 3:00pm. This was announced in the Spring in order to accommodate the need for faculty planning meetings amidst the ongoing Covid-related constraints.  In order to balance both student contact time and reduce the strain to parent schedules, we have removed all half-days as well as one grading day that had all historically been part of the school year schedule.
Global Kids, our extended-day provider, will start earlier on that day to accommodate that early release.
Global Kids Extended-day Program 2021-22 – Enrollment open NOW!
Global Kids Extended-day Program
offers children plenty of outdoor time, free play, fun enrichment activities, and healthy snacks after school until 5:30pm on regular school days. Global Kids also offers full day programming on some no school days and school breaks, from 8:00am- 3:30pm, which we call Alternative Days.
Regular School Day Program Hours:
Monday, Tuesday, Thursday, Friday 3:30-5:30pm

Wednesday 2:30-5:30pm
Alternative Day Program Hours (No School Days):
Please contact us at globalkids@intlschool.org with any questions.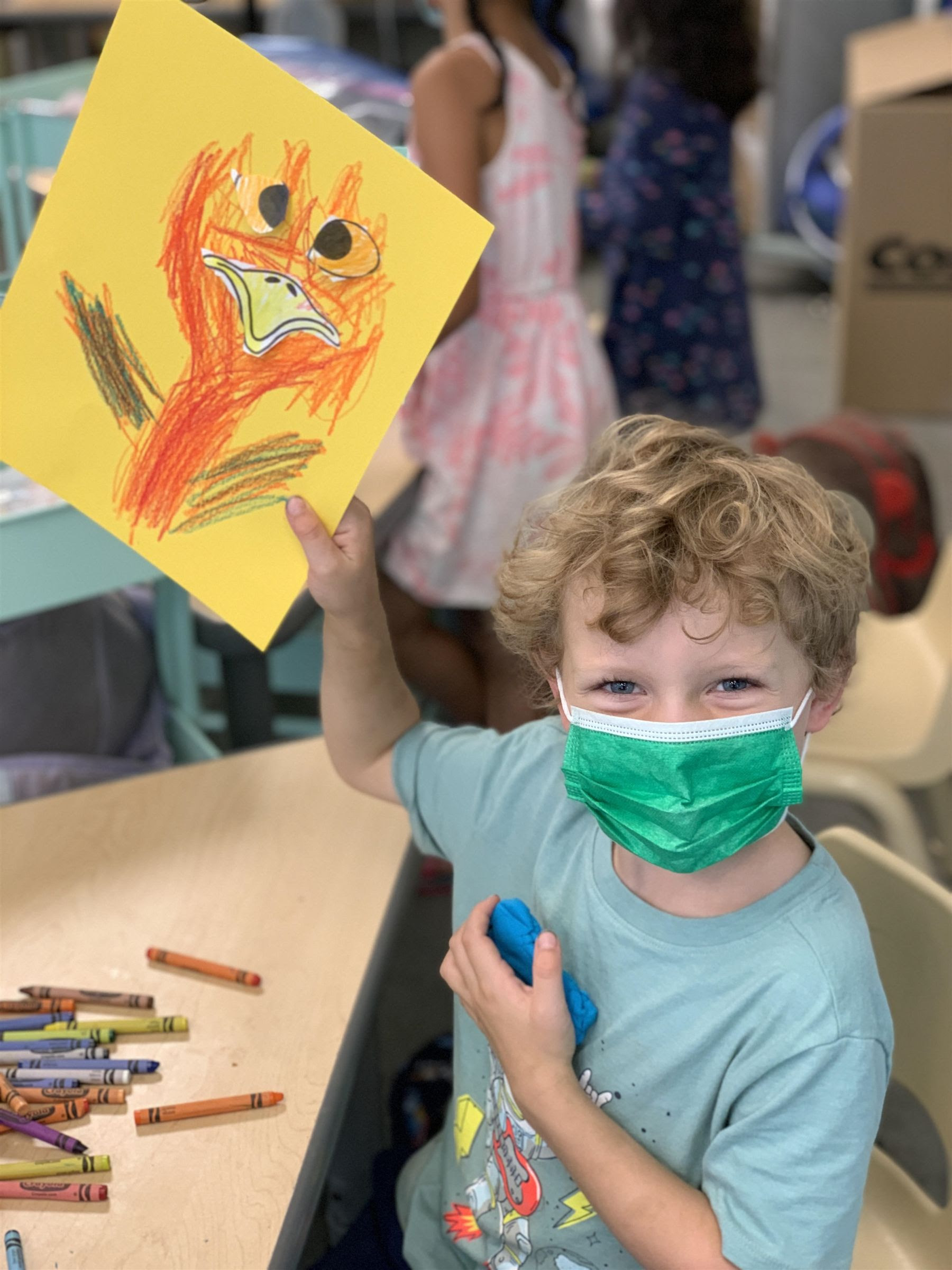 Upcoming Town Hall!
ALL FAMILIES are invited to attend a Town Hall next week on August 25th! The meeting will go over new information for the school year, including the latest regulations and other pertinent back-to-school information. Please join us!
School Supplies List
Each academic year, students are asked to bring a small list of durable supplies to be kept at school. These are typically items that a student will bring home at the end of the year to be used again.
Please click to see the school supply lists for 2021-2022:
Please note that most school supplies (such as paper, pencils, notebooks, crayons, etc)  are provided by the school and included in tuition.
Monday Lunch Vendor!
We will begin offering limited lunch delivery options this year. Sadly, several of the restaurants that we used for lunch deliveries in the past did not survive the pandemic.
Olia Poke and Tea has confirmed for lunches on Mondays this year starting September 13th (our first Monday with kids at school). They are still working on getting the online ordering system finalized; when it is ready we will share the link!
Olia is a fast-casual restaurant concept with the compassion and hospitality of a fine dining experience serving poke, traditional Vietnamese sandwiches, salad rolls, along with a variety of boba tea.
We hope to add a second vendor as well. We will provide you with details and ordering information as soon as we can.
Early Childhood Parent Meetups
PreK, LowK, and K families –  Come ring in the new school year by connecting with other families in your child's grade! We are having Early Childhood Family Gatherings during the first week of school outside in the Learners' Hall Lower Courtyard after drop-off anytime from 7:45am-8:45am. **MASKS REQUIRED**
PreK – Wednesday, September 2

LowK – Thursday, September 3

Kinder – Friday, September 4
This is a great time to connect with new and current ISP families!
Sign up to be a Room Parent!
Questions about room parenting? Feel free to reach out to Kat Simons (
Kats@intlschool.org
), current room parents, or one of our Parent Network Co-Chairs, Meryl Villarreal or Erica Dillon, for more information:
parentnetwork@intlschool.org
IMPORTANT: Background checks and proof of vaccination status will be required for all volunteers. Please see the Volunteering Sign Up below.
SchoolPass: download the latest version of the app!
the International School of Portland of Portland uses the SchoolPass app for student morning drop off and afternoon dismissal.  SchoolPass also enables families to quickly complete required regular morning health screenings. The School Pass online system enables you to make arrival and dismissal changes (for example, to report an absence, report an early pickup, or to allow another family to pick your child up).
The SchoolPass application will be required to be downloaded to a smartphone in order to use. Please note that this is DIFFERENT than MySchool App.
If you have not yet downloaded SchoolPass, please do so! If you have already set up your SchoolPass account and downloaded the app on your cell phone, please make sure to update it with the latest version as it has recently changed.
Stay tuned—we will share more details soon!